Back to category page
AISI 430 (X6Cr17) directly from stock & cut to your required dimensions!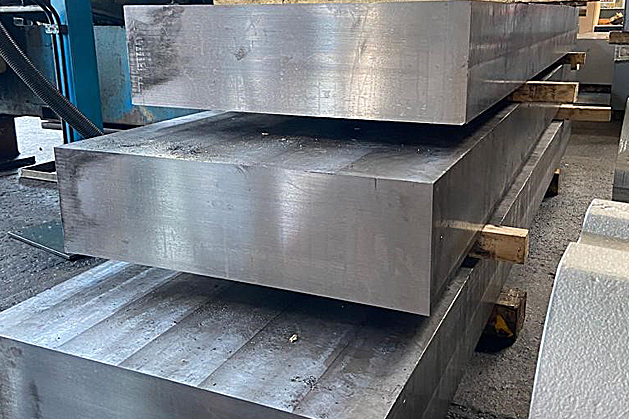 International identifiers
ASTM 430, UNS S43000, JIS SUS430, AFNOR Z8C17, SIS2320, BS430S17, 1.4016
Scopes
AISI 430 is a stainless steel with a ferritic microstructure and has he special property of resistance to stress corrosion cracking. AISI 430 is not resistant to seawater.
The very good mechanical properties are the reason fort he wide range of applications for AISI 430 steel construction material. Zhe main areas of application are in the general construction industry, in mechanical engineering, in the food industry, for electronic equipment and for decorative purposes.
Characteristics
Properties:
Corrosion resistance is somewhat lower thain stainless austenitic grades, but AISI 430 can be used up to a temperature of 400°C and also has good corrosion resistance and acceptable machinability, as well poor weldability.
Field of application:
The material AISI 430 is used, for example, to produce cutlery, sink linings, decorations and silencers. Furthermore, parts fort he construction industry or the agricultural and food industry are possible.
Note some Limitations:
Hot working or welding produces tarnish or a layer of scale that can only be removed by pickling, sandblasting or grinding. In addition, machining may result in the formation of long chips. After welding or processing at elevated temperatures, it is no longer resistant to intergranular corrosion.
Special features:
We stock the material AISI 430 in particularly excellent quality. We purchase the material exclusively from EU sources. 1.4016 is 100 % UT-checked. With proof of purity according to DIN EN 50602 (K4 max. 20). To ensure polishability, we limited the sulfur content below 0,015%
Chemical composition
AISI 430
(X6Cr17)
C
Si
Mn
P
S
Cr
Mo
min.
-
-
16,0
max.
0,08
1,00
1,00
0,04
0,015
18,0
In stock
forged, rectangular cross section, annealed

Advantages of saw cut
The machining by our saws is a mechanical step of processing of this material products, which results in a significantly lower unintended deformation and increased hardness for the existing structure, such as the thermal cutting. This approach allows finishing of the workpiece by milling or drilling, immediately. So it isn´t necessary to anneal the material or make any similar operation beforehand.
Do you have any questions?
We are happy to answer your questions and make you an offer for these and other materials. Contact us now for more information.
Notice: Specifications contained in following data sheet are provided as a description, liability is excluded!
---
More stainless steel