The expert on customised sawn cuts from stock
Stahlhandel Gröditz GmbH, founded in 1993, has been your competent, reliable partner for quality and stainless steel cuts for 25 years.
As an authorised sawing centre, certified by LRQA (Lloyd's Register Quality Assurance) in accordance with DIN EN ISO 9001:2015, we offer a wide selection of high-quality steels: stainless, high-temperature resistant and heat-resistant, quenched and tempered, case-hardened and nitrided, tool and structural, as well as further alloy steels.
The standards we set for ourselves are top quality, short delivery times and the customer satisfaction that comes with them. Based on these ideals, we continue to further improve our performance and to expand both our delivery programme and our range of services.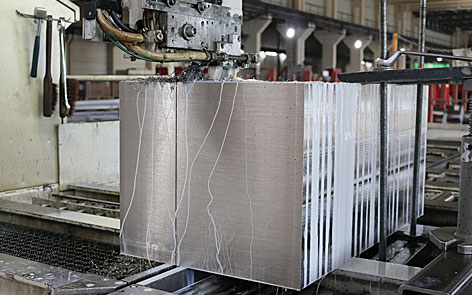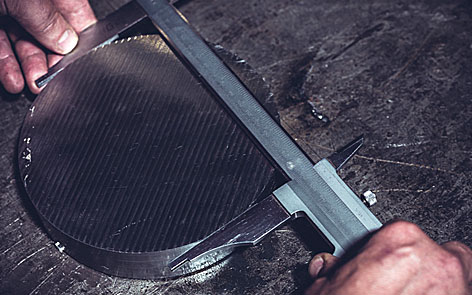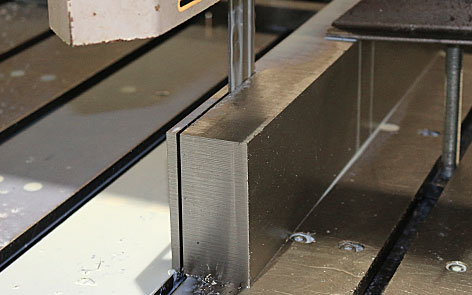 Stock program of over 90 materials
The extensive stock program (over 4,000t of stock material) encompasses over 90 materials of flat steel, round steel and sheet metals, which can be sawn to the requested dimensions in minimal time and delivered immediately.
We saw your requested sizes with high dimensional accuracy in strengths from 10 to 1000 mm. The steadily growing machine park enables fast processing in the small, medium and large-scale series segment up to a unit weight of 25t.
You can learn more about our services here.
International sales of sawn steel cuts
We have subsidiary companies in Spain and Poland, to ensure that our international customers have a local contact person. Beyond that, we collaborate with representatives in all European countries.
Benefit from our years of experience and the immediate availability of our products from stock, as well as from having contact persons who speak the local language.