Mechanical processing of steel cuts
As a competent sawing centre we possess an outstanding processing routine, which is inspected regularly by Lloyd's Register Quality Assurance.
With our certified quality management, in accordance with DIN EN ISO 9001:2015, we offer quality work of the highest level.
Our steel cut processing services include milling, drilling and turning. Utilise this advantage in order to be able to directly use the saw cuts on delivery.
We offer the right know-how, technical expertise and experienced staff for attaining the best results. Please specify the required tolerance and surface quality when sending us your enquiry.
Together, we will analyse your requirements and find the best solution, so that we can deliver ready-to-install parts.
Milling a steel cut
We use state-of-the-art milling machines for processing stainless steel. The stainless steel cut can be milled with a tolerance of up to 0.1 mm and a roughness (Ra) of up to 1.6. With our technical know-how, Stahlhandel Gröditz specialises in fulfilling complex special requirements, as well as in serial production.
The double-headed milling machine enables us to achieve high performance with utmost precision when milling steel. For workpiece dimensions of up to 1000 x 1000 x 400 mm, a fully automatic 4-surface machining without repositioning is carried out.
In this way, stainless steel cuts can be processed markedly faster and very small production tolerances can be achieved, thus making it possible to carry out milling operations at a lower cost. Contact us!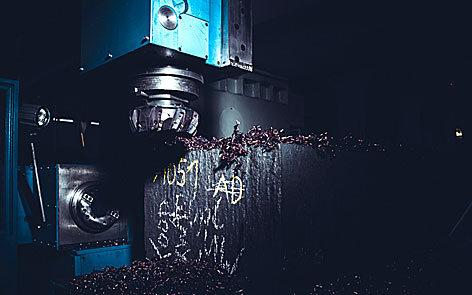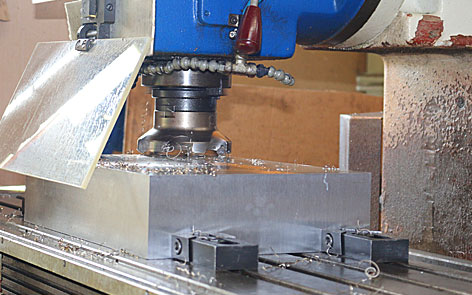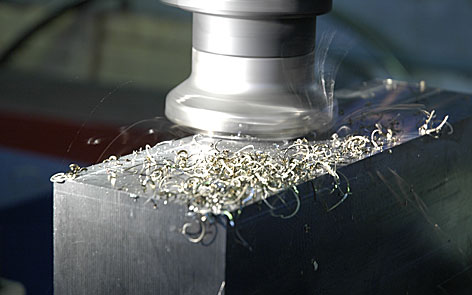 Drilling steel
Steel drilling can be very useful for you. A typical example of this are steel cuts supplied with lifting or mounting bore holes.
Steel drilling is carried out in accordance with your drawing or dimensions and your tolerance and surface roughness specifications via external services.
This is carried out using a drill and/or drill bit, in accordance with the DIN ISO. Thread cutting or milling is also possible. Reaming may be used for the highest bore tolerances.
Deep-hole drilling is used for very large bore depths. The length-diameter ratio is crucial here. Deep-hole drilling for rotationally symmetrical and prismatic parts is possible for a maximum bore depth of 4000 mm with a drilling diameter of 4 - 22 mm.
We have been collaborating with a reliable partner in this field for many years.
Turning steel
Another highly optimised process in steel processing is turning, with a diameter of 20 mm to 1,900 mm and a turning length of up to 7,500 mm. Turning is carried out in accordance with the customer's drawing on high-performance and modern turning machines.
Your advantages include fast implementation and the delivery of ready-to-install steel cuts.
---
The most important questions and answers about steel processing:
Could you offer parts produced by moulding cutter machining?
Simple geometies can be supported by modern milling machines.
Which steel is suitable for mill machining?
All steels we have could be machined by boring and milling machines.