If you are you looking for a stainless steel with optimal cold forming properties, in our stock program you will be able to find the material 1.4303, it is a highly nickel-alloyed version compared with 1.4301 and 1.4306. We supply sawn blanks, cut to your required dimensions.
The 1.4303 is a chromium-nickel-steel with an excellent corrosion resistance and cold formability. Due to its higher nickel content (Ni 11.00 - 13.00) the material 1.4303, also known as cold heading or drawing grade, is particularly suitable for cold heading. Cold heading steels are produced in the form of wire rod, bars or wire in various delivery conditions and are intended for a non-cutting shaping. They are used, for example, for the production of bolts and profiles in a wide variety of shapes.
You can find further information about the mechanical properties and chemical analysis in our material data sheet 1.4303 | X4CrNi18-12 | AISI 305/308.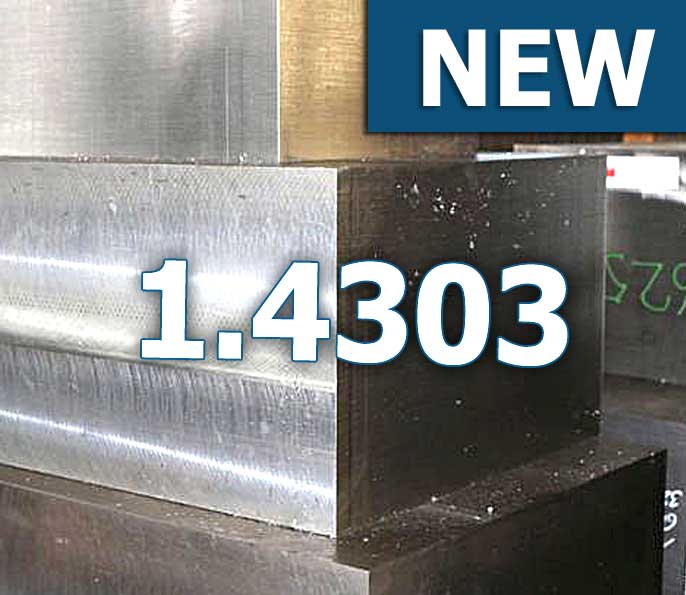 Do you have any questions or require information about our material? Please contact us!
Contact person
Heidi Sommer
Tel.: +49 (0) 35263-665-33
Fax: +49 (0) 35263-665-35
E-Mail: sommer(at)stahlportal.com